Schuimvorming in de jacuzzi is een veelvoorkomend probleem. Als je in bad zit met een flinke scheut badschuim is schuim welkom, maar tijdens het bubbelen in de jacuzzi natuurlijk niet. Er zijn verschillende oorzaken voor schuim in de jacuzzi. Wat zijn die oorzaken precies en wat kun je doen wanneer je schuim hebt in jouw jacuzzi? Lees snel verder.
Oorzaken van schuim in de jacuzzi
Meestal wordt schuim in de jacuzzi veroorzaakt door middelen en chemicaliën die niet thuishoren in het water. Zo komt er bijvoorbeeld wasmiddel en wasverzachter uit je zwemkleding, of bevatten je huid en haren nog zeepresten. Ook gel, haarlak en make-up kunnen zorgen voor schuim. Een andere veelvoorkomende oorzaak van schuimvorming is een vervuilde filter. Met water of eventueel een speciaal reinigingsmiddel kun je de filter van
jouw jacuzzi regelmatig reinigen, om zo te voorkomen dat vuil, vet en haar zich ophopen. Ten slotte kan het zijn dat je het water moet verversen door een te grote ophoping van organische stoffen in het water.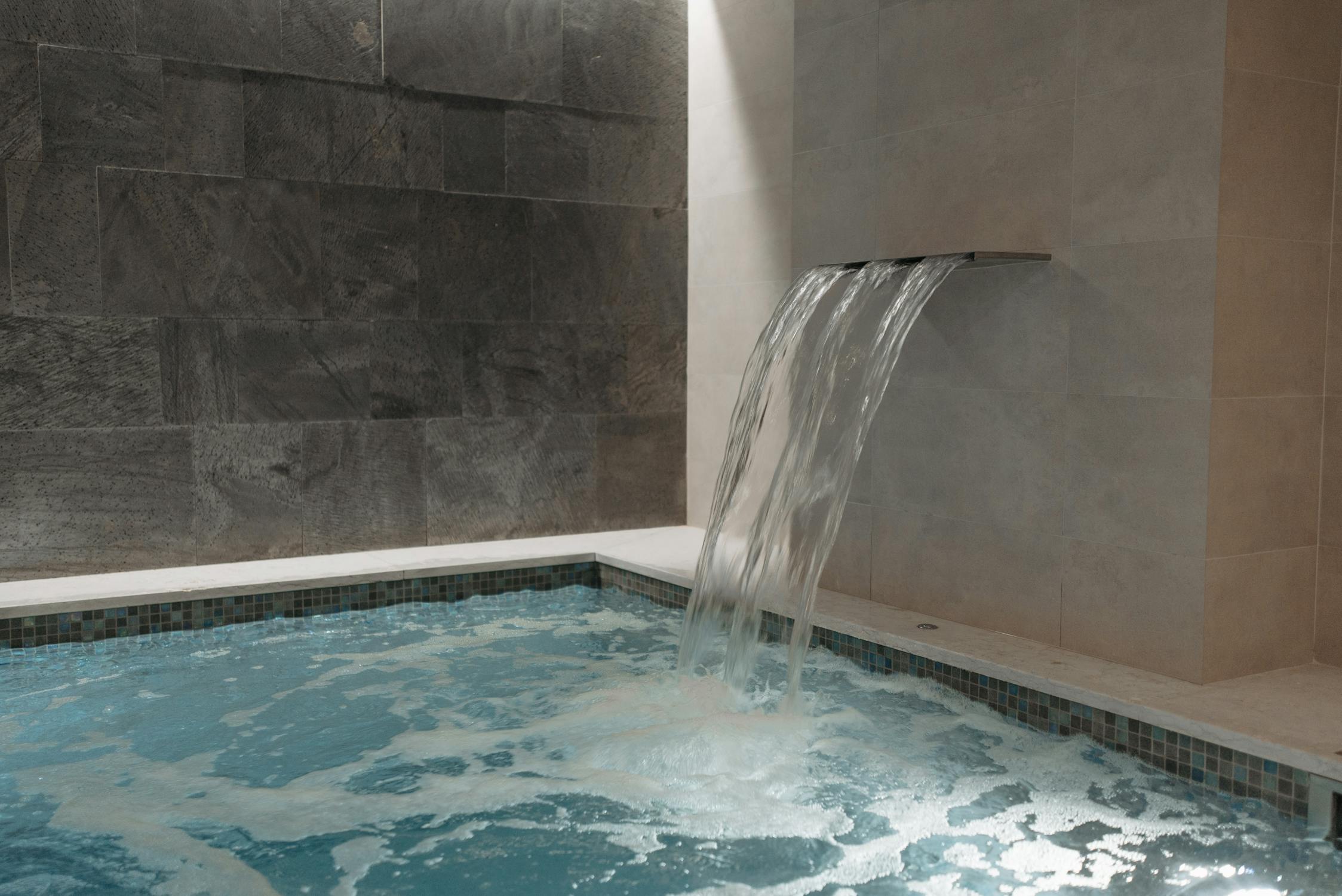 Schuim in jacuzzi voorkomen
Je kunt schuim in de jacuzzi het beste voorkomen door geen zwemkleding te gebruiken of door je badkleding met warm water te wassen.Zorg ervoor dat alle zeepresten worden weggespoeld om zo schuim in de jacuzzi thuis te voorkomen. Ook kan het helpen om even te douchen voordat je gebruikmaakt van de jacuzzi en hierbij geen zeep of shampoo te gebruiken. Onder het warme water spoel je alle make-up, gel en zeep- of shampooresten van je lichaam, zodat het niet in het water van de jacuzzi terecht komt. De ene jacuzzi is de andere niet en bij sommige jacuzzi's komt sneller schuimvorming voor door de kracht en het aantal jets. Welke jacuzzi is geschikt voor u hangt af van jouw persoonlijke voorkeuren.
Schuim verwijderen uit jacuzzi
Zit er toch schuim in jouw jacuzzi? Zet dan alle jets volledig open en zet de massagepompen aan zodat het goed gaat schuimen. Met een schepnetje kun je al het schuim van het water verwijderen, hiermee haal je de veroorzakers van het schuim weg. Er is speciaal anti-foam middel dat je aan het water toe kunt voegen. Met dit middel verwijder je alle stoffen in het water die zorgen voor schuim. Na het doorlopen van deze 2 simpele stappen zul je naar alle waarschijnlijkheid geen last meer hebben van schuim in de jacuzzi.